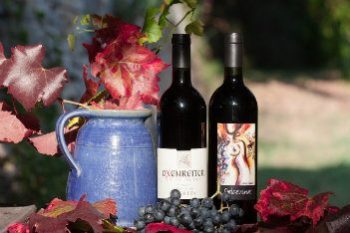 Your Next Glass Of Wine Can Help Someone Else
Are you a wine connoisseur? If you love a glass of wine now and again, you should consider doing so to assist a good cause. Ira Riklis explains how to combine wine with fundraising in greater depth.
7 Charities That Include Wine And Good Causes
Wine Crawl for Charity
One Hope United hosts events like the Wine Crawl for Charity to collect money for initiatives that help children and families. Ticket prices for this event start at $150, with all revenues going to charity.
Destin Charity Wine Auction
This event brings together wine lovers and children in need in Northwest Florida. Through its excellent wine and gourmet events, the Destin Charity Wine Auction has raised more than $13 million for children in Northwest Florida. Find out more about this fantastic event by clicking here.
You may visit many different vineyards that contribute a part of their earnings to charity, in addition to events that provide an evening of activities and wine sipping. Some may contribute a percentage of all sales, while others will donate a specific wine. You may go to several well-known vineyards and sip wine while also helping to collect funds for a good cause.
Red Tail Ridge Winery
Red Tail Ridge Winery, located in the Finger Lakes region of New York, is a supporter of Foodlink, a non-profit organization whose aim is to alleviate hunger and provide healthy food to everyone. It serves a 10-county area in central and western New York with meals. This charity receives 10% of Red Tail Ridge's sales of Good Karma Reisling.
Bravium Winery
Bravium Winery was created on the principles of generosity and giving back in San Francisco, California. Bravium, which meaning prize, price, or gift in Latin, fits in perfectly with this winery's goal. Derek Rohlffs, the winery's creator, established the Sip&Give Campaign, in which a part of overall sales is donated to charity chosen by Rohlffs. Patrons of this winery may even vote for the charity they want to support in an online poll.
Cork House Winery
Cork House Winery, based in Seattle, WA, contributes 100% of their Cork for a Cause label to various charities across the world. You may also choose which charity will benefit from your donation. Simply go to the Cork for a Cause website and purchase a bottle of your favorite wine on behalf of your preferred charity.
Lookout Ridge
Gordon Holmes founded Lookout Ridge in Kenwood, California. He learnt the value of a wheelchair when his wife, Kari, was diagnosed with a rare type of Multiple Sclerosis. He wanted to support folks who needed a wheelchair but couldn't afford one through his winery. For every case of wine sold, the Wine for Wheelchairs initiative distributes one wheelchair.
Newman's Own Wines
Newman's Own Wines, based in St. Helena, California, donates all of the proceeds from the sale of its four wines to charities that focus on improving the quality of life for children with life-altering conditions, empowering people in difficult situations to overcome their difficulties, and ensuring that everyone has access to human rights. This vineyard also contributes to groups that address hunger and nutrition challenges in underprivileged communities.
Consider attending a charity wine event or purchasing wine from a vineyard that promotes charitable giving if you love drinking wine. Even if you can't visit one of the vineyards named, you can still help people in need by visiting the winery's website and purchasing your favorite red, white, or rose. You may have a good time while still helping others.