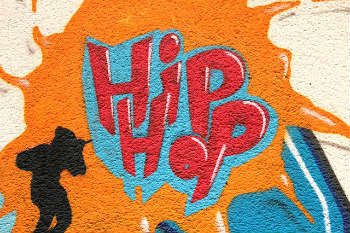 The Changing Face Of Hip-Hop And Giving Back
Fast vehicles, jewelry, gold teeth, and multi-million dollar mansions have all been associated with the hip-hop lifestyle for decades. Hip-hop is now beginning to take on a more experimental and independent tone. Ira Riklis examines how the genre's biggest stars are putting the earnings from their multi-platinum albums to good use in their communities and to support charity causes in general.

Putting A Spotlight On Hip-Hop Dogooders
Turning Ugly Sweaters Into A Good Cause
When Atlanta rapper 2 Chainz gives back to those in need, he draws inspiration from his challenging upbringing. Sales of his "Dabbin' Santa" ugly Christmas sweaters netted him nearly $2 million, which he then donated to various charities.
The majority of those who benefited from his charity were inhabitants of College Park, Georgia, where he grew up. He purchased a minivan for a family whose home had been destroyed in a fire, paid a year's rent for a single mother and crippled veteran, and rented out a large home to a needy family of eleven. 2 Chainz posted on Instagram that he remembered not having hot water as a child and felt inspired to use his popularity to help the less fortunate.
Ludacris Spits Bars, Provides Disaster Relief
Ludacris, an Atlanta rapper, has donated his time, energy, and money to disaster relief initiatives all around the world. He donated to the rehabilitation work after the 2009 Atlanta storm and personally handed out over 500 coats to students in need. When Typhoon Haiyan hit the Philippines in 2013, he took the lead and donated $50,000 to the five non-profit organizations in charge of the recovery effort.
"We were put on this Earth to help others," Ludacris said of his contributions. "All you blessed people go bless someone else."
Chance The Rapper Helps A City In Need
Proud Chicagoan Chance the Rapper is no stranger to doing good. In 2014, he led a #SaveChicago social media campaign to discourage gun violence. Recently, he made a whopping $1 million contribution to Chicago Public Schools. Students were effusive in their praise of the rapper, with one student writing "you are more than just an artist to us, you are a way of life."
Uncommon Goodness
Kanye West and Common contributed to the fight against joblessness in Chicago in 2014. The Donda House charity of Kanye West and the Common Ground Foundation of Common joined together to increase young employment possibilities at the One Summer Chicago music event.
With unemployment among young people soaring in America's inner cities, these efforts are projected to lead to the creation of 15,000 new youth jobs by 2019. Common said of the project that he felt he had to "do more than just write songs about Chicago."
Saving The Music
Queens native and old school rap legend, Nas, is a frequent contributor to VH1's "Save the Music" foundation. In 2013, when a single father of eight lost his home in a fire, Nas launched a fundraising campaign that raised almost $65,000 to help the man get back on his feet. In 2011, he donated the proceeds from his first-ever painting to a children's cancer charity.
Modern hip-hop celebrities are looking for ways to give back from coast to coast and everywhere in between. While many of these donations are directed towards specific cities and communities, rappers frequently donate to huge philanthropic organizations as well as individual families in need.
Hip-hop has long been associated with introspection, brashness, and bling, but that image is quickly dissipating. Hip-hop performers contribute to the success of others by drawing on their own triumphs.