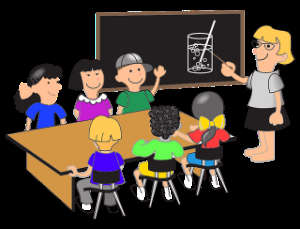 Give Teachers And Children A Helping Hand
There's a fair possibility that if you have a child in school, you'll receive requests for supplies from their teacher. Teachers often have to pay for classroom expenditures out of their own money, so they send these requests. An average classroom teacher spends $468 annually on school supplies out of their own pocket, and when funding declines, this cost may go up. Additionally to their low income, this is a strain. Students, teachers, and parents in our country have serious concerns about this. In addition to making a donation directly to your child's school, Ira Riklis has compiled a list of additional ways you can assist.
Donors Choose
A website called Donors Choose aims to link the general public with public schools. Charles Best, a history instructor, founded it. He saw that there were people out there who, if they could truly see where their money was going, would want to offer resources for teachers and their students. As a result, he established Donors Choose. Teachers submit funding requests for class projects. You can look through the projects until you discover one that interests you. You can give as little as one dollar. Donors Choose purchases all the requested materials and ships them straight to the school once all the necessary funds have been raised for the project. Additionally, you'll get classroom pictures, a thank-you card from the instructor, and a breakdown of how each dollar was used.
Mr. Holland's Opus Foundation
Mr. Holland's Opus Foundation was inspired by a 1995 film which tells about the moving and powerful story of the positive influence a music teacher had on his high school. The mission of this foundation is to promote music education in K-12 schools. It seeks donations of used and refurbished musical instruments to give to schools, students, and music programs. The positive effects of Mr. Holland's Opus Foundation extends beyond music. Students who are able to participate in quality music programs will: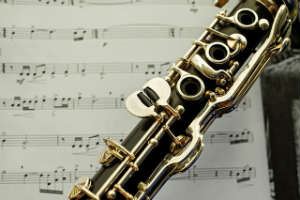 Have better school attendance
Score better on tests
Anyone who has a gently used musical instrument is encouraged to donate such items to give a child the chance to experience all the benefits that learning to play an instrument and being a part of a music program has to offer.
Social Media Can Help
Most people use social media to communicate with friends and tell others about their lives. However, a teacher in Oklahoma was showered with unanticipated generosity and support from people all over the world. Laurissa Kovacs made the decision to utilize Facebook to demonstrate to others the circumstances under which students had to study and work. She merely uploaded a picture of one of her classroom's shattered chairs. She added that she had to carry foldable chairs from her house because there wasn't much sitting available. She added that one child took his chair to the pencil sharpener out of fear of losing his spot. The school got more than $44,000 in supplies in only one week following her post, which gained 82,000 views and countless comments.
Teachers are taking part in walkouts in numerous school districts to call for more money for the schools and more pay for the lecturers. Donations from the general public are urgently needed given the current focus on the underfunding and underpay of the public school system. Giving to organizations that support schools is beneficial. To learn effectively, our kids require the tools and materials. It is our obligation to make sure that every child has access to the resources necessary to reach their greatest potential.