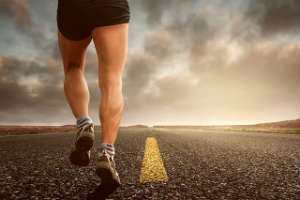 Running For A Cause (Charities & Fundraisers)
As a runner, you might get asked why you run. Many who enjoy running do so without regard to the weather or time of day. Some people run for personal reasons. Others run for a cause.
One way to run for a cause is to participate in charity runs. These are organized events that involve running and often walking as part of a campaign to raise funds for a particular cause or organization. These events can range from casual fun runs, 5Ks, half marathons, full marathons, and even triathlons. The funds raised by these events can go towards anything from research for a particular illness or disease to providing support for those living with it.
Participating in charity runs is a great way to get involved, make an impact, and show your support for a cause you care about. It's also a great way to challenge yourself and set goals. You'll feel inspired knowing that every step you take is helping someone else in need.
Whether it's running for cancer awareness, environmental sustainability, or any other worthy cause, participating in a charity run will help raise money and bring attention to the issue at hand. So if you're looking for ways to make a difference and want to support a charity while partaking in some of the best runs, read on to see the list Ira Riklis compiles of where you can get in on the action.
Blue Cross Broad Street Run
The Blue Cross Broad Street Run is a 10-mile race that takes place annually in Philadelphia, Pennsylvania, on the first Sunday of May. The event is organized by the Blue Cross of Northeastern Pennsylvania and is one of the largest 10-mile races in the United States, attracting tens of thousands of runners each year. The race is also a great opportunity for runners to support the American Cancer Society through donations and pledges.
The course runs along Broad Street, starting in the northern neighborhoods of the city and ending at the Navy Yard in South Philadelphia. The event features live music and entertainment along the route, and registration is capped at 40,000 runners. Drawings for cool door prizes are available to all registered runners, which makes it an exciting experience for everyone. Additionally, runners can invite their families to watch them race, and there are even activities for kids of all ages to keep things interesting throughout the race.
Cupid's Chase 5K
The Cupid's Chase 5K is an annual event that takes place in 33 cities across the United States in February. The proceeds from this race go to Community Options, Inc, which is an organization dedicated to developing housing and employment opportunities for individuals with disabilities. The event is open to all participants, and the course is 3.2 miles long. The race is a great opportunity to support a good cause while also getting some exercise and having fun.
Participants who raise $50 or more are eligible to claim the first-level prize, which is an additional incentive to participate. The Cupid's Chase 5K is a great way to show support for people with disabilities while also getting some exercise and having fun. It is a family-friendly event, and participants of all ages and skill levels are welcome to participate. It is a great way to spend a February morning, and it also provides a good opportunity to raise awareness and funds for Community Options, Inc.
Cause + Adventure 5K Run/Walk Race Series
The Cause + Adventure 5K Run/Walk Race Series is a fairly new event that takes place in Boston, MA, Portland, OR, and Boise, ID in the spring and fall. It is unique in that it allows participants to choose which organization will benefit from the funds raised. Any Guidestar-registered 501-c-3 charitable organization can benefit from this race, providing a wide range of options for participants to support.
The event is open to all participants, and the course is a 5K (3.1 miles). The event is a great opportunity to support a cause that is meaningful to the participant while also getting some exercise and having fun. Even if you can't make it to one of these races, you can still participate by signing up as a virtual participant, which allows 150 participants to run wherever they are.
Jingle Bell Run/Walk
The Jingle Bell Run/Walk is an annual event that takes place in more than 100 cities across the United States from July to December. It is a festive event that supports the Arthritis Foundation, an organization that provides access to support, care, science on treatments, information, and resources to the arthritis community. The event encourages runners to get creative by donning elf and Santa costumes and wearing lots of red, green, blue, and bells to complete the 5K.
Participants are encouraged to support the Arthritis Foundation by raising funds through their participation in the event. The minimum fundraising goal for each runner is $150. Participants can also collect donations from friends and family to reach this goal.
St. Jude Walk/Run To End Childhood Cancer
This event is held in 60 cities across the U.S. in September. St. Jude's Children's Hospital provides free hospital care for children who are battling cancer. It also researches cancer treatments. St. Jude's depends on fundraising events such as this one to provide the necessary care to kids with cancer. Since opening in 1962, St. Jude's has increased the cancer survival rate for children from 20 percent to 80 percent.
Not only can you keep your health in check, but you can also run for a great cause. You can choose a charity that is close to your heart. There are many events that support many different causes. Some of these causes include:
Cancer
Children
Elderly
Disaster and Emergency Relief
Emergency and Rescue
Disability
Environment and Conservation
Homelessness
Military
Family and Parenting
Social Welfare
Overseas Aid
There are endless charities that provide crucial services to those in need. Running is a great way to raise money for such organizations so that they can continue to provide services that help so many people. There's no doubt that if you enjoy running or even walking, then you should take part in a worthwhile fundraising race to benefit an organization that you want to support.