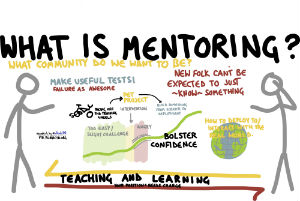 The Work Of Mentoring USA
How do children grow up to be happy adults? Do young people from harsh environments believe they have a right to pursue happiness? Our forefathers wrote the Declaration of Independence as an instrument of change for a new–unmapped country–with an unknown future. Those men had a vision about unalienable rights such as life, liberty and the pursuit of happiness. Can you imagine that the act of spending quality time with a young adult can make an impact, giving them a different perspective on tomorrow?
Road Map to Success
There's a Gallup poll article about a poll of 825,000 public school children, showing almost half of the students as disengaged. That means they aren't listening or they don't care. Something isn't registering as important in their life. Obviously, that's too many students who don't know how to translate school learning into the concrete, practical applications that will help them in the future. Fortunately, there is Mentoring USA, which has a variety of programs available that can change lives and create a better community. Imagine millions of children heading out the classroom door without a map or a compass. With your help or donation, Mentoring USA can guide and influence today's youth towards exciting opportunities all while reminding them of nutritional needs, exercise and the need for self-esteem.
By shadowing with a professional, in the workplace, school or community center, students learn how to engage in positive relationships, preparing for their own careers. They will also learn about financial responsibilities and by understanding their own strengths, they'll gain more self-respect. Should one decide on being a mentor there is a training period and a series of group discussions built with one goal in mind: helping children.
Your Talent Is Wanted
Psychology Today had a thought-provoking article about what characteristics you would need to make a good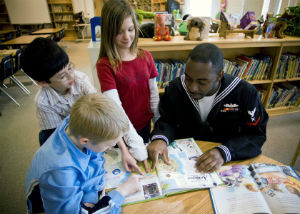 mentor. Aside from being a good listener, two stood out as being dynamic and important. First, the mentor must be authentically interested because it's difficult to fool a teenager and secondly, they must be willing to push the mentee forward, into the unknown. That push is difficult if not impossible, for parents and close relatives to achieve thereby making mentoring the perfect bridge into unfamiliar territory. If you are a supportive person, then mentoring will be a natural addition to your weekly activities.
While there's no guarantee, that mentoring will end all substance abuse, anger issues and teen pregnancies, there's also this fascinating study by the University of Georgia, which studied 345 youths in eight Georgia counties. Miraculously, the students with the best youth to mentor relationships had reduced attempts at breaking the law and less substance abuse. Perhaps proof that having the support of a caring adult, during a vulnerable time of life, can make all the difference in the world. One's professionalism and kind examples, would give hope and can turn someone coming from hardship into a productive member of society.
How Mentoring USA Operates
Mentoring USA, works on conveying five core elements.
Careers
Financial
Goals
Health
Respect
Visionary, Matilda Raffa Cuomo founded Mentoring USA, in 1987, while she was First Lady of New York. An advocate for children, families and women's issues, her service and commitment has set the bar high. Her ideals have offered hope to those with behavioral problems, reducing absenteeism, also addressing neglected children in foster care, thus inspiring many to participate in mentoring programs all over the United States of America.
Incredibly, the United States remains guided by those memorable words that apply to everyone. At Mentoring USA, they want to change tomorrow by helping young people pursue happiness today.