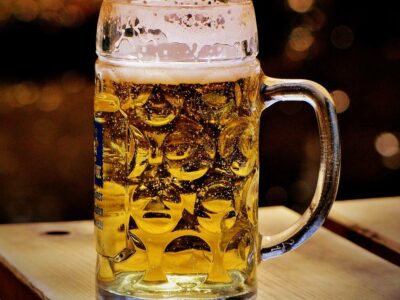 Sign For Beer Money Raises Over $1 Million For Children's Hospital
When Carson King made a sign saying " Busch Light Supply Needs Replenished" he thought it would be nothing more than a joke or that he might possibly get some actual beer money out of it. Then his sign was actually seen on ESPN's College GameDay during the Iowa Hawkeyes and the Iowa State Cyclones game.
Then the money started to roll in.
In less than half an hour he had been given $400. Later in the day, he hit $1000.
King decided that the money he was being sent could be used for a greater good than buying beer so he tweeted out that anything he received would be given to the University Of Iowa's Children's Hospital – minus the cost of one case of beer. His tweet went viral and caught the attention of both Busch Beer and Venmo.
Both companies offered to match any donations made to the hospital through King's Venmo and Busch Beer also gave King a year's supply of beer for his generosity!
Over the next few days King, Venmo, and Busch Beer pledged neary $1.1 million dollars to the hospital. All thanks to one homemade sign and social media!
Social Media Is A Useful Tool For Charities
It wasn't long after the invention of social media that many charities realized that they could use these platforms to raise awareness and even collect donations.
The top social media platforms for charities are currently:
Facebook
Twitter
Instagram
YouTube
The downside to social media platforms is that fake charities can take advantage of those who are generous, which is why it's very important to do your homework before making a donation.
How Can I Verify If A Charity Is Real?
Before donating to any charity, it's important to take steps to make sure that the charity is legitimate. Steps you can take to ensure that your donation will be safe include:

Using A Database: Check to see that the charity is listed in a database. A commonly used database is the IRS Nonprofit Charities Database or the Charity Navigator database.
Making Sure Donors Can Donate Securely: Don't give your credit card information over the phone and don't fall for cash only requests. Be sure that you know where your money is going.
Ask If You Can Make A Non-Monetary Donation: Food, clothing, and items for personal hygiene are always good non-monetary donations. Consider asking if you can purchase these items instead of giving money.
By being aware, you and your loved ones can both do the right thing and protect yourself from a scam.