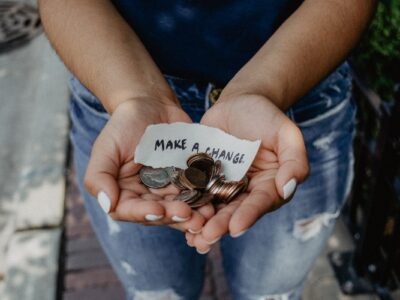 The Charities Garnering The Most Attention In 2023
Charitable giving is more important than ever in 2023, as global challenges such as poverty, climate change, and inequality continue to impact communities worldwide. Fortunately, countless organizations work tirelessly to address these issues and positively impact people's lives.
In this article, I'll be taking a closer look at the charities garnering the most attention in 2023, exploring the innovative ways they're raising funds, amplifying their message, and creating real change.
The Top 5 Charities Of 2023 (And What They Do)
Here's some brief information on the five charities I've found garnering the most attention (and donations) so far this year.
The Against Malaria Foundation
This charity is dedicated to preventing the spread of malaria, a disease that affects millions of people every year. The Against Malaria Foundation (AMF) distributes insecticide-treated bed nets to at-risk populations, providing a simple yet effective solution to prevent malaria transmission. To date, AMF has distributed over 100 million bed nets to more than 30 countries, saving countless lives and contributing to the global effort to eliminate malaria.
GiveDirectly
GiveDirectly is a charity that uses technology to provide direct cash transfers to people living in extreme poverty. The organization believes that providing people with the resources they need to improve their lives, without any strings attached, is the most effective way to address poverty.
GiveDirectly uses data and technology to target those most in need, and its programs have been shown to positively impact the lives of recipients, helping them improve their income, health, and overall well-being.
The International Rescue Committee
The International Rescue Committee (IRC) is a global humanitarian organization that provides emergency relief and support to people affected by conflict and crisis. The IRC works in more than 40 countries, providing lifesaving assistance to refugees, displaced persons, and other vulnerable populations. The organization's programs include everything from medical care to education, livelihoods support, women's empowerment, and much more.
Charity: Water
Charity: Water is a nonprofit organization on a mission to bring clean and safe drinking water to people in need worldwide. The organization funds projects that provide access to clean water, sanitation, and hygiene education, helping to improve health, reduce poverty, and empower communities. Since its founding in 2006, Charity: Water has funded over 63,000 water projects in 29 countries, bringing clean water to more than 12 million people.
The Nature Conservancy
The Nature Conservancy is a global conservation organization that works to protect the planet's lands, waters, and oceans. The organization's programs focus on everything from protecting critical ecosystems to promoting sustainable agriculture, combating climate change, and advancing marine conservation.
The Nature Conservancy has protected over 119 million acres of land and thousands of miles of rivers and coastlines, making it one of the world's most influential and respected conservation organizations.
How Social Media Is Influencing Charitable Giving In 2023
Social media has become an increasingly powerful tool for charitable giving, as individuals and organizations use platforms like Facebook, Twitter, and Instagram to raise awareness about important causes and engage supporters worldwide. The role of social media in amplifying charitable giving cannot be overstated, as it allows charities to reach broader audiences, communicate more effectively with donors, and build solid and engaged communities around their causes.
One of the key ways that social media is helping to amplify charitable giving is by providing a platform for people to share stories and personal experiences related to the causes they care about. Whether it's a video testimonial from a beneficiary of a charity's programs or a photo of a donor participating in a fundraising event, social media allows individuals to share their passion and enthusiasm for a particular cause with a broader audience. This, in turn, can inspire others to get involved and contribute to the cause.
Another important aspect of social media's role in charitable giving is its ability to facilitate two-way communication between charities and their supporters. Social media platforms allow charities to engage with donors in real time, respond to questions and concerns, and build strong, lasting relationships with their supporters. This not only helps to build trust and loyalty among donors, but also provides charities with valuable feedback and insights that can help them improve their programs and initiatives over time.
Overall, social media has become an essential part of the modern charitable landscape, providing charities with a powerful tool for amplifying their message, engaging supporters, and raising much-needed funds to support their programs and initiatives. As social media continues to evolve and new platforms emerge, it is likely that its role in charitable giving will only become more important in the years to come.
Charitable Giving Through The End Of The Year
The charities garnering the most attention in 2023 reflect the challenges facing our world today, from poverty and disease to conflict and climate change. These charities and many others like them work tirelessly to make a difference and create positive change. They rely on the support of donors and supporters to continue their essential work.
As we look to the future, it's clear that charitable giving will only become more critical as we work to address the many complex challenges facing our planet and its people. Fortunately, there are many ways that individuals can get involved and make a difference, whether through financial contributions, volunteering, or simply sharing their passion and enthusiasm for a particular cause on social media.
By supporting the charities highlighted in this article, or any of the countless other organizations working to create positive change, individuals can play a vital role in shaping the future of our world. Whether it's through fighting poverty and disease, protecting the environment, or promoting peace and justice, there is no shortage of opportunities to make a difference and create a brighter, more charitable future for us all.